Chimney Repairs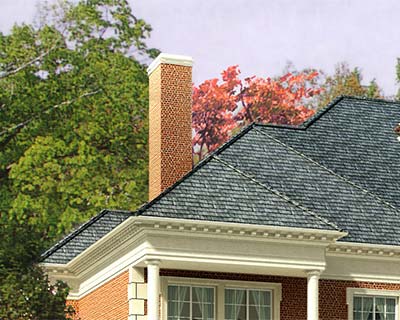 A chimney seems quite simple from its outward appearance, like an elongated window. But the chimney is more like a machine. When the hot air rises through the chimney a draft is created which pulls more air in the fireplace, thus feeding the fire. Chimney is subjected to wear and tear from various elements like birds, small rodents, and elements of the weather. Therefore, like any other machine chimney requires regular inspection by an expert like Claudio J. Diiorio Carpentry & Remodeling. In case of a damage the issue must be fixed at the earliest to prevent a major issue from cropping up. Here are some common types of chimney repairs that you must know about. Knowing about these in detail will give you a head start whenever you take up the work of repairing your chimney.
Chimney Flashing
Chimney flashing when working meticulously keeps the chimney in order and the moisture out of the house. The flashing is usually made of aluminium, copper, steel, rubber, or lead. It is located at the point where the chimney and roof intersect. If you see moisture stains on walls close to the chimney, musty smell emanating from the chimney or firebox condensation then it is most likely that your chimney flashing needs to be repaired. The first step is to inspect the flashing for any voids or breaks. Depending on the exact damage the flashing repair can be either simple or more extensive. It is best to hire a contractor with expertise who can give quality service for flashing repair.
Chimney Leaks
Summer and spring showers provide respite from the scorching heat but unfortunately, they sometimes can lead to leaky chimneys. This damage is very unpredictable and even chimneys which do not have evident signs of damage develop leaks in heavy rains. The common signs of chimney leaks are condensation in the firebox, sound of water dripping, moisture, or water stains on walls near the chimney and musty odour specially after rains. A contractor will be able to accurately diagnose the issue and identify whether it is due to a damage in the chimney cap or flashing or a masonry damage.
Chimney Caps
Chimney caps have a single job and that is to keep any unwanted item outside the chimney. Years of exposure to harsh weather will lead to a situation when the chimney cap needs significant repair or replacement Chimney caps are of different types like single-flue, multi-flue, decorative, etc. You must read the details or the manual from the chimney cap manufacturer before you undertake a repair project. A periodic inspection of the cap as well as the entire chimney and other components of the fireplace, is a good move and is advised by all experts.
A fully functional chimney and a fireplace is a wonderful thing to have to your home and with a little effort and time spent on periodic inspection you can ensure that your chimney is always up and running.
If you need any chimney repair service book an appointment with Claudio J. Diiorio Carpentry & Remodeling today. Give us a call on 203-648-7838 or write to us at cdcarpentryremodeling@yahoo.com.
We Provide Services to the Following Cities, Towns and Surrounding Regions of CT: